Recommended New England Tower Contractors
Note: We are not connected with these contractors in any way. To get help with your New England foundations or tower installations please contact these businesses directly. If you would like your company listed here please contact us so we can evaluate your outfit.
Keith Clark
Sandown Wireless
USA
Note: The first thing the installer is going to ask for is your
Geo-Tech or Soils Report. Larger jobs will require this to design a foundation.
---
*Recommended Foundation Installer, New England Area
Concrete Foundations & General Concrete Work
E.B. Tedeschit & Sons
Located in East Derry, NH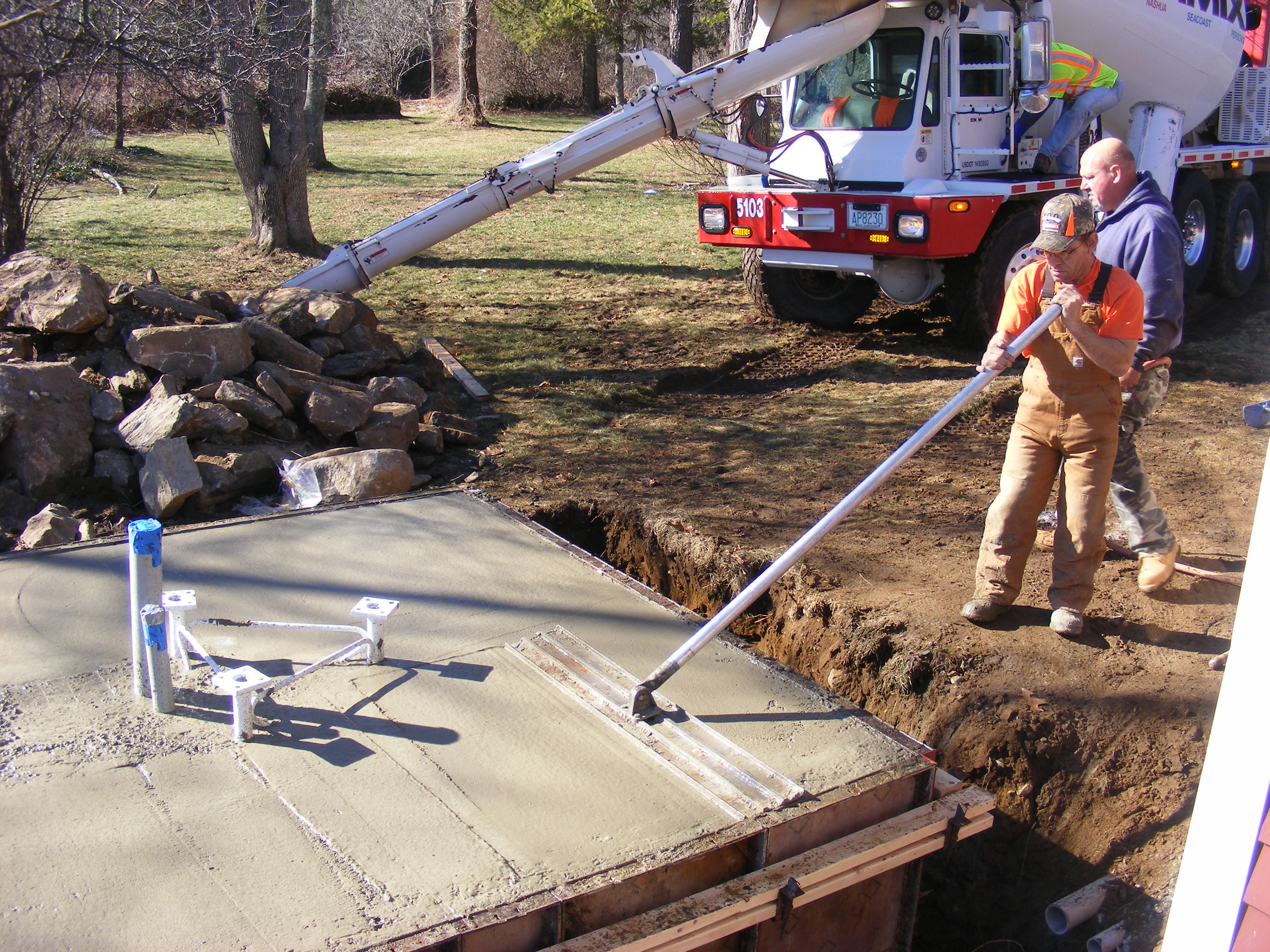 Contact Evan Tedeschit for a Quotation
781-603-7048
---
*Recommended Tower Installer
Tower Installations
Serving All of New England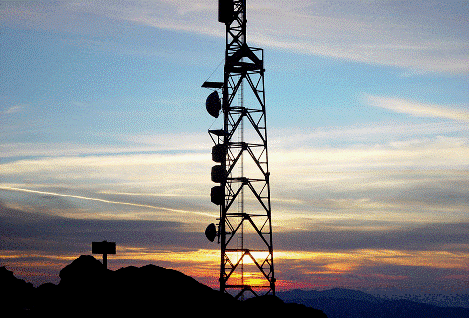 Steve Barbrick, Barbrick Towers
76 Highland Road
Merrimac, MA 01860-1010
978-346-4683, Office & Fax
508-954-7770, Cell
---
* Recommended Tower Installer
Mark S. Pride, Sensor-Tech International

Wireless Infrastructure, Antenna/Tower Installation, Maintenance
New England Office
120 South Road
Kensington, NH 03833
Office: 603-775-0220
Cell: 603-231-8965
Commercial & Amateur Communications
---
*Recommended Tower Installer
Christopher Loycano, Broadcast Tower Service, Inc.
Commercial Tower Construction and Maintenance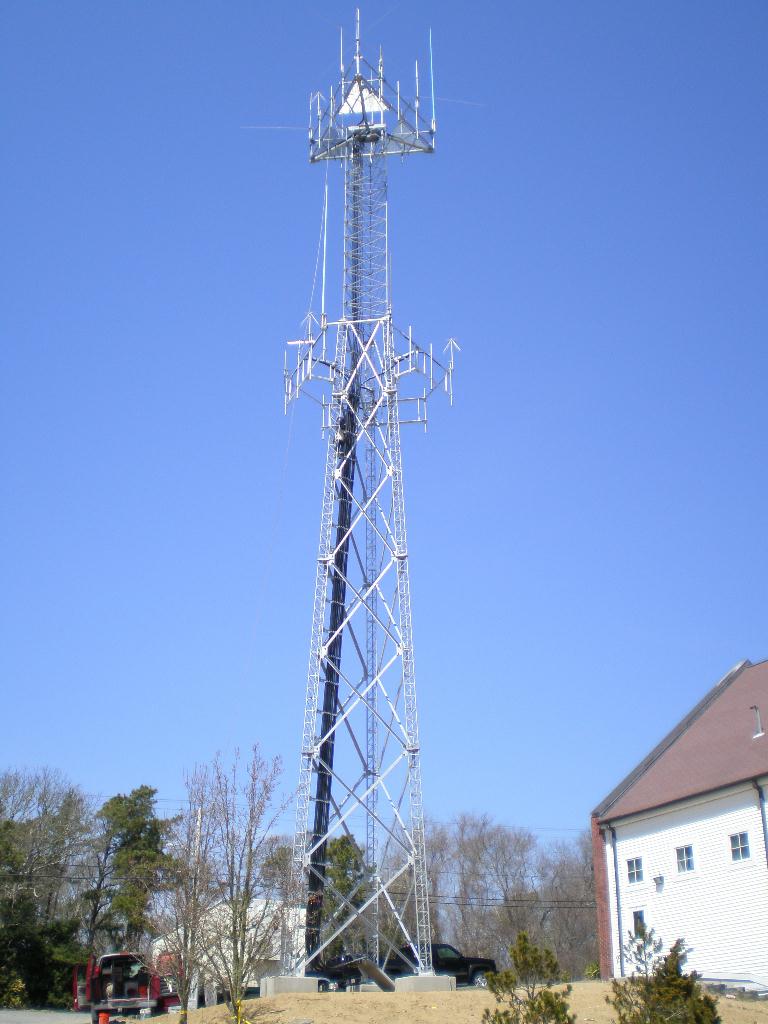 Christopher Loycano
10 Jillian's Way
West Bridgewater, MA 02379
Tel: 508-326-9485
Fax: 508-427-1756
We install FM and AM antennas and transmitters including inside line work.
We have done some cellular, and work for a lot of the local TV stations in the Boston Market. WBZ, WCVB, WHDH, WLVI, WFXT, as well as WLNE in Providence.
We do a lot of work on the Cape for the Barnstable County Sheriff Department.
We are on the American Tower Corp. Accepted Tower crew list.
We are also on the contractor lists to work at One Financial Center, One Boston Place, The Hancock Tower, The Prudential.
We install tower lighting, as well as, ground systems, from a simple cad-welded ground ring, to a full AM ground system with radials and flat strap.
If you would like a list of actual references and jobs I can accommodate.
Here are several pictures of some of our projects, Otis 55 tower, Harwich 100ft tower, and the grounded leg in Harwich.
---
*Recommended Tower Installer
Jonathan Carr, Aerial Tower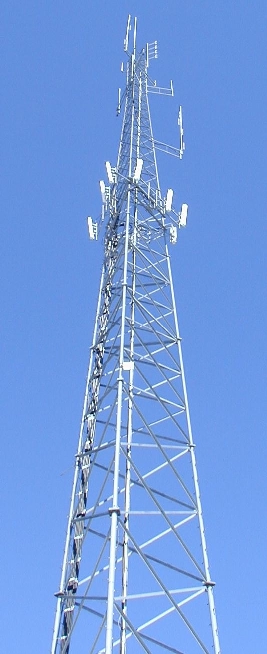 P.O. Box 1071
Gorham, Maine 04038
307-329-5949
Specialized in all phases of Construction, De-Construction and Maintenance of
All Makes and Models of Towers.
---
* These Installers have been recommended because they have proven themselves to be honest and ethical contractors.
Sandown Wireless
ROHN Products, LLC Towers for Broadcast & Communications
Shipping Towers and Supplies World Wide to our Contractors