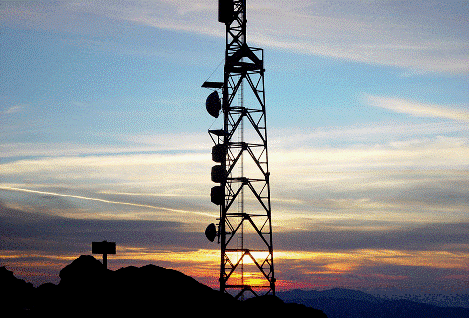 FREE OFF-AIR TV SYSTEMS!!
Receive Dozens of Hi-Definition TV Channels
Not Cable Hi-Def but Real Hi-Def up to 1080p Broadcasts!
Are you sick of paying the Cable Company for "packages" that consist of two or three channels that you really want and 80 channels that you have zero interest in? Just how many Spanish shopping channels do you really need for $150.00 to $200.00 a month? Figure it out over like 5 years, at least $2,000.00 a year X5, 10 GRAND! to a ultra liberal cable company that bombards your children with "Jersey" programs and "Real Housewives" shows. Like me do you see that this is designed to tear down American Family Values? Well I have had enough and in these pages I will show you how to rebuild the systems we all used in the 50's and 60's before this "Cable" idea took hold to strip us of our cash and corrupt our families. Now you know where I'm coming from. There's plenty of information on the Internet, let's take a look.
---
Educate Yourself First!
History of Broadcast Television
http://en.wikipedia.org/wiki/Terrestrial_television
Digital Television Primer
http://www.global-cm.net/DIG%20TV%20PRIMER.html
Digital Television Broadcast Channels by State
http://www.global-cm.net/OFFAIRLOCALTELEVISION.html
FREE HD TV Reception
http://www.hamuniverse.com/freehdtvreception.html
---
My Background:
OK, I'm a radio guy. I have been into "Ham" radio since 1967. I'm retired from the Rockingham County Sheriff's Department, NH where I did 20 years as a Communications Technician, Communications Coordinator, and Part Time Deputy. That was Fun! So if it talked without wires, I was into it. Under my call sign, WA1HZK my friends & I put up a huge communication network that allowed our mobile radios to communicate from Portland Maine to Lake Winnipesauke and down to Connecticut. We also built from scratch a full color TV system that allowed us to transmit color TV to each other. This was all before the Internet. One of our projects was wireless data transmission called "Packet Radio". I remember sending entire huge (10 Mb) Hard Drives over radio from Sandown NH to Beverly Farms on the North Shore to Bob Haggstrom just to see if we could do it. We spent a lot of time building systems to move data over the air and Packet Radio is still used all over the world for private networks. When the Internet became available it's speed beat the stuff we were doing so for data, plugging into the Public Internet became the way to go.
Now it's 25 years later. The Cable companies have a monopoly on Television. They decide what you will watch and when you will watch it. It's like a scene out of "1984" on mind control. Well I'm not buying it! We are Americans and there's one thing we value above all else and that's our Independence!
OK, My point so far is to educate. If you have studied at the recommended links above you will finally realize that you can cut the cable and save a couple of grand a year. I'll next get into some real life issues to get this done and then I'll make recommendations on the hardware you will need to pull this off. You can buy it from me or find plenty of ideas and places to purchase material on the Internet, that's Your Call. But my recommendations are based on a lot of experience so let's get on with it.
---
Practical Considerations
Hey, it's Off-Air Free TV so you will need to approach your project with that in mind. Every past consideration for a radio or TV receive antenna still stands. The first issue is "Height over Average Terrain" of your antenna. Basically that means you need to get it up high. At my location I have my antenna up about 50 feet in the air over my ground height. I live in southeastern NH and for this location the stations are mostly located in Boston and Needham Massachusetts. So although I have a rotator on my antenna I have it pointed at these transmitters and and at this time manage to pick up 44 high definition digital broadcast TV stations. For descriptions of the stations in your viewing area that broadcast FREE TV, go to the links below and just type in your location.
http://www.tvfool.com/index.php?option=com_wrapper&Itemid=29
---
OK, What you need.....
Height, Get the antenna up as high as you can

Mount, Get a strong mount mast, we have winters!

Quality Antenna, There is No Such Thing as a Digital Antenna! You get what you pay for. Skimping here is like a new $3000.00 stereo and $25.00 speakers attached to it.

Cable, Use RG6, never RG-59, it has too much loss. For very long runs look at RG-11 or even hard line. Your installer or people like me can make that recommendation.

Pre-amplifier, this needs to be mounted at the antenna and be a high quality low-noise unit. Mounting an amplifier at the TV is worthless. You have already lost the signal in the cable before it gets to the amp. Put the amp on the antenna and you amplify the maximum signal, not just the background noise.

Rotator: Chances are that you live in a rural area and will need to turn the high gain directional antenna to be aimed at the broadcaster's antenna for the best performance. It's a lot easier to add the rotator when your putting up the antenna then having to take the whole system down later to add it. Your Call

Install it yourself or hire a installer? This also is your call. I have professional installers listed on this site that will be happy to give you a quote for installation if you are in the New England area. If not look up antenna installers on google for your area. You might need to search Two-Way radio dealers for these people. Your job is most likely a very small project but it's important that if a tower of any kind is contemplated that you have people that know what they are doing. We sell components. We are not responsible for any installation. If you deal with any of our recommended installers you will make the deal directly with them. They are insured experts to get your tower planted or go up on your roof and do the install.
---
---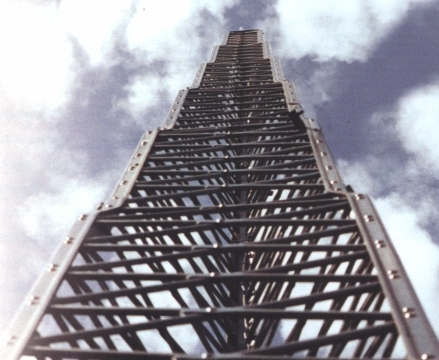 Self Supporting Tower Kits
These kits use our BX line of towers
They run, 24', 32', 40', 48', 56'. 64' & 72 feet
There is an optional tilt over base kit for BX towers.
See the BX Tower pages for full specifications.
Notes: Some locations will require permits for any tower structure. The drawings for the BX series tower are here
Grounding: ALL of these installations will require proper grounding. I have not included grounding in the kits but I can quote you on that if you want. I recommend you go to Home Depot and get a standard copper clad ground rod and hardware with some #8 bare copper ground wire to ground your tripod/tower properly. Current code usually requires (1) ground rod for the tripod and (3) rods for a tower (one per leg). Your installer will quote you on the proper grounding for your particular installation.
We are not responsible for permitting. It is your responsibility to check with your local building inspector about permits. We will help you with any data we have available but if engineering services are required, that can usually be supplied at extra cost for the higher end ROHN towers. The BX tower is rated for 70 MPH wind. Generally State Stamped Engineering drawings are not available for this series. (SS drawings generally run $2,500.00) That's why they are not usually required for a small TV reception towers unless the town is trying to discourage towers. Check The Local Politics First! If you must meet a 90 MPH spec., let us know how high you want to go and we will quote you a qualifying structure.
BX Install Video: http://www.youtube.com/watch?v=VzWYuS_o6kI
Another: http://www.youtube.com/watch?v=Qe7-GxiqTro
---
Bracketed Tower Kits
Each Kit comes with (1) Tower Kit, (2) wall brackets (1) Mast, Antenna, Preamplifier and Cable (100 feet) Optional: Rotator and mount plate
CALL FOR TV-KIT Pricing
---
Guyed Tower Kits
Each Kit comes with (1) Tower Kit, (2) wall brackets (1) Mast, Antenna, Preamplifier and Cable (100 feet) Optional: Rotator and mount plate
Guyed GT Tower Kits
CALL FOR TV-KIT Pricing
---
Hardware I'm offering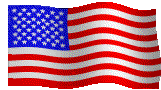 I'm only going to supply high end USA made products. You can find cheaper equipment but if you use that, your on your own. These parts are not generally stocked by Sandown Wireless but can be purchased directly from the manufacturer. I highly recommend these guys: http://www.dennysantennaservice.com/hd_stacker_tv_antenna-html.html

---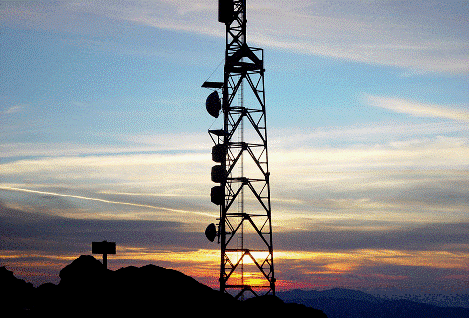 OK - FREE Stuff
Cut the Cable and connect a PC to your TV
Then You Have a Whole New World!
Go to Walmart and get a ROKU. I recommend their best model with the optional
memory stick. Then hook it up and start using the ROKU apps for online streaming.
Sandown Wireless
E-mail, direct: wa1hzk@usa.net