NOTICE
ROHN is 100% American Again!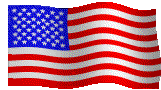 Radian Communication Services Inc.
Announcement
June 27, 2008
We are pleased to announce that Radian Communication Services, Inc. has sold the assets of its Rohn Products Division in Peoria, Illinois to O'Brien Steel Service Company, effective June 27, 2008. This sale does not include our Canadian Operations or US Broadcast Division, for which we previously announced the signing of a purchase and sale agreement with Prestige Telecom Inc.
The efforts of each and every Rohn employee must be congratulated. You were instrumental in successfully growing the company from bankruptcy in 2004 to its current level of sales and profitability. The Rohn name has clearly been re-established as a leader in the industry. I am delighted all this effort has now culminated into an acquisition by a valued supplier. We are also pleased to confirm that it is the intention of O'Brien Steel to offer substantially all of our Radian employees the opportunity to continue to work with O'Brien Steel under a newly formed company called Rohn Products, LLC.
O'Brien Steel is a long time local Peoria supplier to Rohn and we are pleased to partner with them on this transaction which provides them with an opportunity to expand their growing supply business.
Jack Pulkinen
CEO & President
Radian Communication Services Inc.