2022
Telescoping Masts to 50 Feet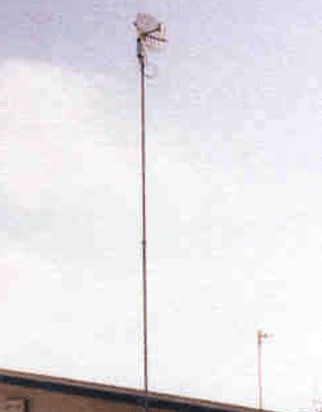 Available in 20', 30', 40' and 50' heights. All ROHN Products telescoping masts are pre-galvanized and come assembled with hardware. Erection is made by simply connecting guys and brackets to the attached unique heavy duty rolled edge guy rings and clamps, extend the sections, insert the locking cotter pins, rotating the tubes to a locked position, and tightening the clamps.
The unique ROHN Products design features interior tube flanging combined with a double crimped exterior tube to produce a stronger and more stable joint than most common masts. This design exclusive also prevents the sections from accidentally pulling apart and allows disassembly by pulling each section out through the lower end.
Each section extends deeper in to the lower tubes than most other designs, adding still further to the stability of the structure.
E-mail for a Quotation
Example: H40 Spec's & Guy Details
---

Sandown Wireless, USA